To Place An Order:
(1)- Click to View or Download Your Order Form
(2)- Join Our Title Club, If you want to Save
(3)- Email Your Order form to us!
(4)- Include as much property details that you have and your contact info.
-Property Address
-Legal Description, if you have it.
-Owner Name, if you have it
-Tax Account Number
-Case Number (if a Tax Auction Property)
-If a Tax Property, Ask for the Tax Lawsuit Search also!
-Which County and State the property is located in
(5)- Call Us to Make Sure We got it!
Call us, if you have any questions!
Richard Cinta
New Horizon Resources
GetTitleSearches.com
GetTitleSearches@gmail.com
281-546-8470 Phone
281-754-4428 Fax
View, Print, Scan or Fax or email Your Order form to us.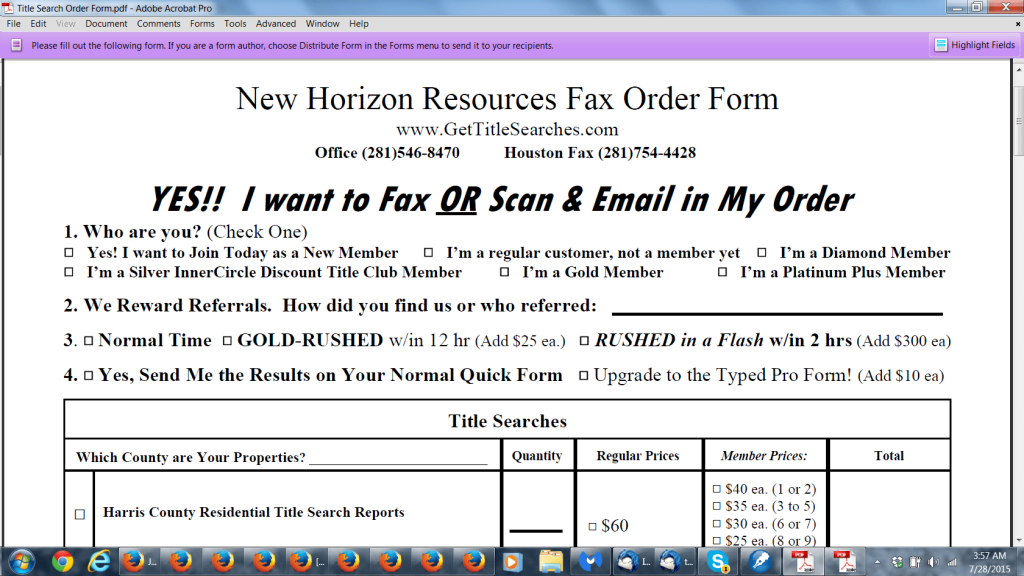 WHAT PEOPLE ARE SAYING